This Association is the only one organization in Japan with expertise in working environment measurement and control of it based on the result of the measurement.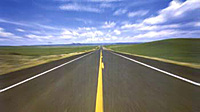 The Japan Association for Working Environment Measurement is a nonprofit and only one public service corporation established in 1979 on the basis of Article 36 of the Working Environment Measurement Law as instructed by the Ministry of Health, Labour and Welfare, for the purpose of contributing to the improvement of measurement taking by the three parties through an assemblage of experts in work environment measuring, working environment measurement agencies and employers who perform working environment measurement using their own experts, and maintaining the dignity of working environment measurement experts.
Copyright ©2002 JAWE All Rights Reserved.